A breath of fresh air from the Cloud
Welcome to the website of RealXS ( pronounced Real-Access).

With our website, we aim to inform seriously interested parties about many specific features our software offers you.



On the left-hand side, you will see a number of headings.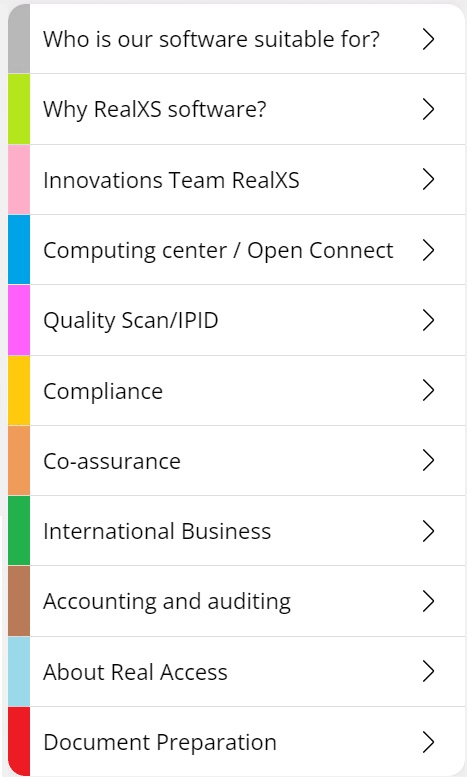 If you choose a heading, you will find a number of coloured tiles.

These tiles have a different colour for each heading.
Should you come across tiles that vary in colour during your visit to our website, it is conceivable that you are already aware of the detailed information you have already viewed via "read more".
So you can avoid wasting time.

The following headings/colours are involved: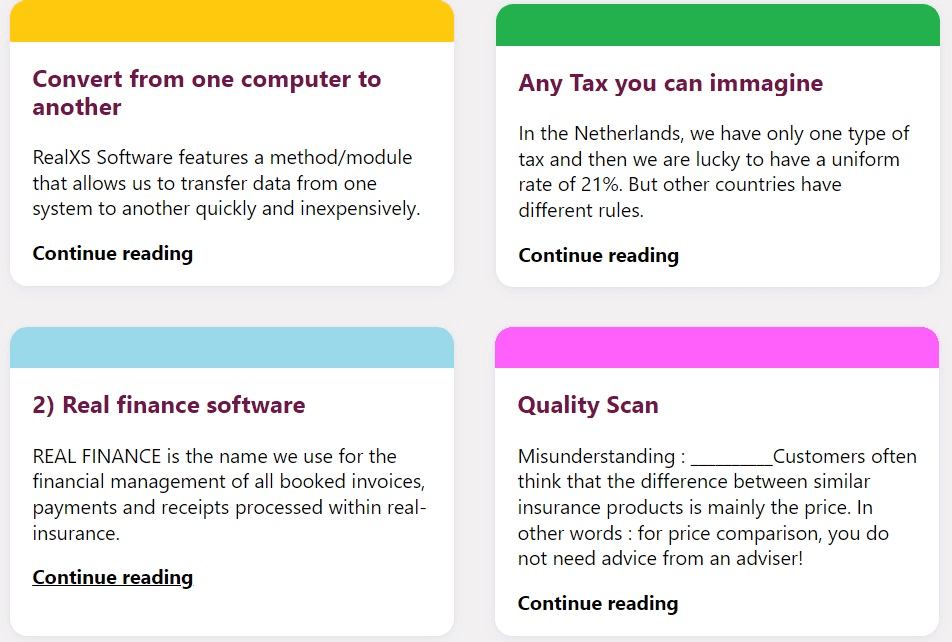 Do you want to know more about the history of our company? Read more

RealXS is software that allows designers of insurance products to install and automate them independently.
Then they can have these products offered on a customised basis by:
An Insurer
A Placing Broker
An Authorised Agent
A Specialist Advisor

And then these products can be offered on the market:
by advisers or directly
to corporate customers
to Individuals
to Captives

Advisory advice
If desired, insurance can be arranged on the basis of advice by professional intermediaries, who are remunerated for this with a reward like as":
- a percentage of the gross premium
- a percentage of the net premium
- an amount or percentage agreed with the customer.

Everybody wins
If transparency, efficiency and innovation is the common goal, then everybody wins.

Start the website